While older SteamOS releases used to map the right trigger to the left mouse button by default, in current SteamOS you can only click by using the touchpad. However due to the way you hold the device it is really fiddly – especially if you try to drag and drop something.
Fortunately, there is a way to fix this via a setting in Steam. For this you need launch Steam when in Desktop Mode. There, switch to big picture mode and go to
Settings > Base configuration > Desktop Configuratiom
In this view you can configure the inputs to your liking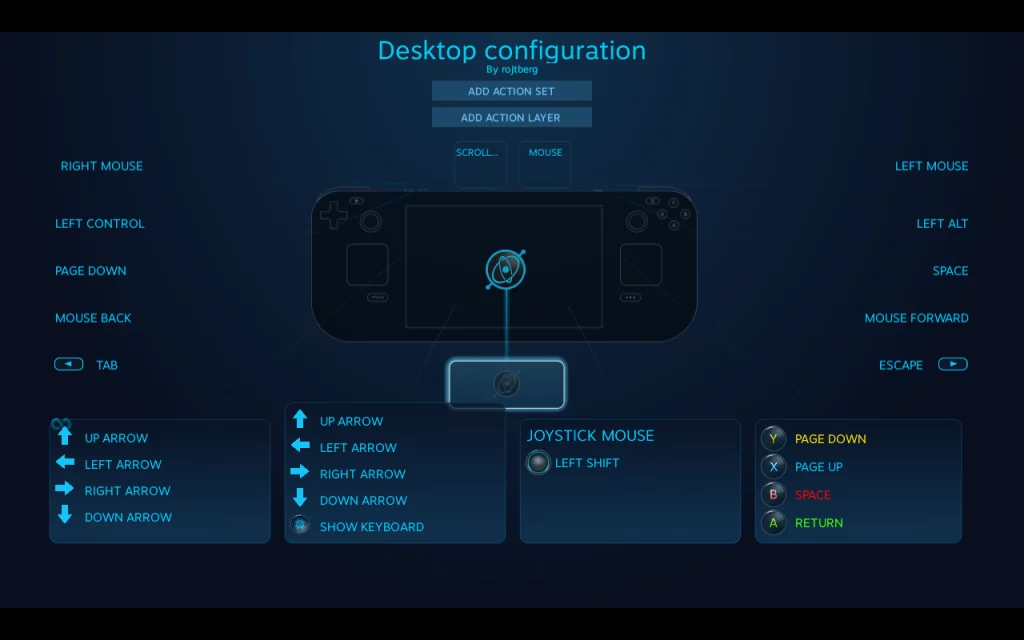 I suggest you to go with the following setup
Right trigger for left click (sounds counter-intuitive, but works well)
Left trigger for right click
Left touchpad for moving the mouse (doh)
Right touchpad for scroll wheel
With this configuration you can use the desktop mostly pain-free.